The politics of who controls and promotes "what's new" inside the health system has an all to common tendency to slow down internal access to innovation. This bottleneck can drastically decrease adoption of the latest technologies in healthcare, such as 3D Printing.
Source of the Slow Down
The pressure to show value for the past investments creates hesitancy for healthcare systems to embrace new investments and/or outsourcing opportunities. As a result, many university hospital systems have 3D Printing litter and legacies and their printers are greatly underutilized, out of service, or have lost their internal champion. Cleaning up and starting new has a tendency to overwhelm or unnerve any remaining stakeholders. It certainly doesn't have to end there - it can be a refreshing relaunch to an incredibly useful and impactful technology.
3D Printing Demand and Supply
To remove the level of hesitancy, 3D printing services should be viewed as a company within the health system. As with any company you will need to manage the demand and supply, raise funding, hire employees and find customers. However, within a healthcare system demand is rarely at the level needed to produce a reasonable per-unit fully-burdened cost. To increase demand you also need an internal eCommerce platform to manage product demand and the supply of prints.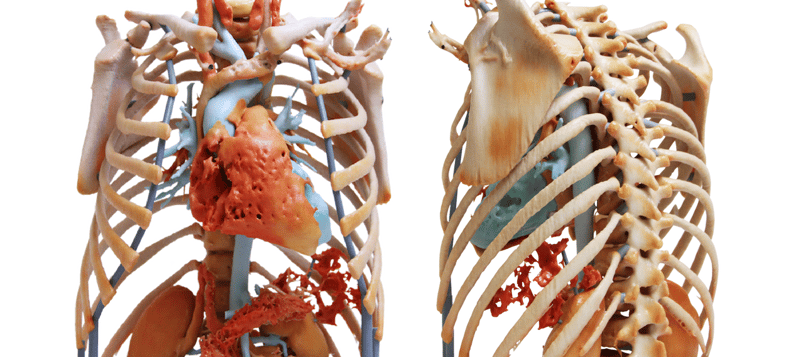 To be a successful service, it is critical that the 3D Print outcomes are consistent. Outsourcing certain lower-demand offerings and peak demand work is really required for efficiency. 3D Printing outsourcing will become a part of every efficient internal 3D Printing service creating a best of both worlds, blended model. A hybrid strategy for your 3D Printing workflow allows innovation from the outside to be accessed immediately on the inside, while providing for a low cost of goods and fast turn around times for high demand items. Again, it is about a platform to achieve workflow efficiency in terms of supply and demand.
Moving 3D Printing into the Mainstream
To increase adoption of these innovative technologies, we need to move 3D printing into the mainstream and out of the innovation labs. Even further, there must be improved control over the cost per print for a healthcare system. As such, the best way to start a 3D printing program within a healthcare system is through a combination of a good platform and outsourced printing, as well as the acquisition of specific types of 3D printers for specific high-demand or tight turn-around-time use cases. This integrated strategy will avoid the pain, cost and litter created by thinking "If we build it, they will come."