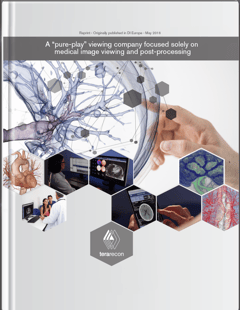 TeraRecon President and CEO Jeff Sorenson discusses the company's vision and roadmap in a one-on-one interview for Diagnostic Imaging Europe.
Sign up to:
Download the PDF version of Jeff's Interview from Diagnostic Imaging Europe

Hear about upcoming webinars and events
Be the first to receive brand new case studies, videos and updates
Opt-in in is required in order to receive the link to download the resource. You will receive an email with a link to download your requested item after form submission.