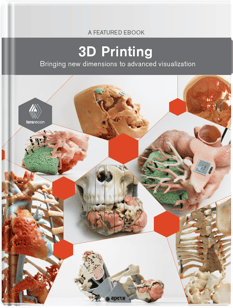 Medical uses of 3D printing include education, surgical planning and practice, patient communication & education, and prosthesis testing. Our eBook will guide you through voxels, printers, materials, obstacles to widespread adoption and much more!
Sign up to:
Download our 3D Printing: Bringing new dimensions to advanced visualization eBook.
Hear about upcoming webinars and events
Be the first to receive brand new case studies, videos and updates
Opt-in in is required in order to receive the link to download the resource. You will receive an email with a link to download your requested item after form submission.