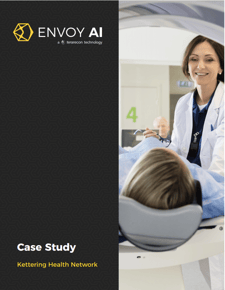 Kettering Health Network is an innovative, not for-profit system of nine hospitals, twelve emergency centers, and more than one hundred and twenty outpatient facilities serving the people of southwest Ohio.
Learn how Kettering Health Network and its partner reading group, Kettering Network Radiologists Inc., set out to bring AI into their radiology workflow with EnvoyAI.
Fill out the following form to:
Download the Kettering Health Network Case Study

Hear about upcoming webinars and events
Be the first to receive brand new case studies, videos, and updates
Opt-in in is required in order to receive the link to download the resource. You will receive an email with a link to download your requested item after form submission.