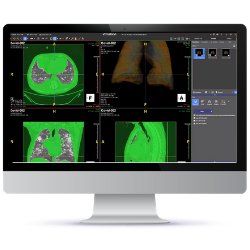 In imaging, AI should be an included feature, not a product. Allow AI to touch every corner of your organization by adding new capabilities within the systems you already use. Your health system needs a consolidated and scalable 3D imaging solution that delivers AI-powered advanced visualization workflows that extend from triage and interpretation to the point-of-care.

Watch TeraRecon's Featured RSNA20 Demonstration to learn how to deliver real-time imaging decision support for radiology, cardiology, vascular surgery, and beyond. Experience 3D, AI, and full clinical workflow features working together to support the widest range of use-cases from a single solution.

Opt-in is required in order to watch this webinar.