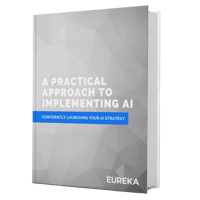 It seems that everyone in radiology is talking about Artificial Intelligence (AI) these days and we are certainly at the precipice of broadly implementing AI and ML in radiology and other specialties. Download our eBook "A Practical Approach to Implementing AI: Confidently Launching Your AI Strategy."
Sign up to:
Download the A Practical Approach to Implementing AI eBook

Hear about upcoming webinars and events
Be the first to receive brand new case studies, videos and updates
Opt-in in is required in order to receive the link to download the resource. You will receive an email with a link to download your requested item after form submission.