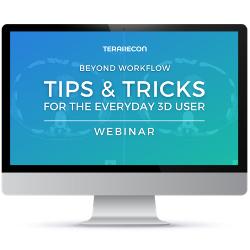 Image noise is a challenge, which underpins every task of automated segmentation and all downstream automation in post-processing workflows. How do you overcome this challenge while also juggling routine clinical, research, POC fabrication, and education tasks?

In this Insiders Series webinar, learn more about post-image reconstruction noise reduction techniques, specifically interpolation, double oblique sub-voxel resampling, and smoothing algorithms, which can improve automation of many of the tasks performed when processing cases.

Dr. Michael Winkler will demonstrate how he utilizes Intuition's interpolation and resampling workflows, iGentle noise reduction algorithm, and APS automated pre-processing engine to provide noise reduction and improve segmentation for complex planning procedures. See successful case outcomes and learn how you can have a richer visualization experience, expedited workflow, and a more capable system!


Opt-in is required in order to watch this presentation.