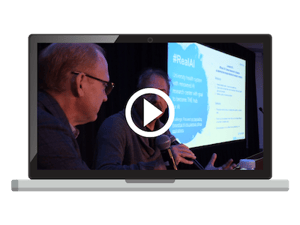 In a special RSNA Spotlight event recording, Dr. Eliot Siegel, a renowned physician advocate for medical imaging AI and Professor of Medicine at the University of Maryland, and Jeff Sorenson, CEO of AI technology leader TeraRecon and EnvoyAI, discuss the issues and opportunities surrounding the current state of AI applications. Topics include:
A discussion of various workflows
Approaches to leveraging labeled data to create useful AI
A snapshot of real AI use cases and implementations happening today
Opt-in in is required in order to receive the link to watch the event recording. You will receive an email with a link to watch the recording after form submission.