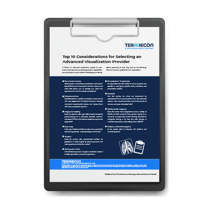 Are you ready to consolidate your viewing solutions and focus on reducing costs? We've prepared a document as a balanced guide for future discussions as you look to identify truly strategic viewing vendors.
Sign up to:
Download our Top 10 Considerations for Selecting an Advanced Visualization Provider
Hear about upcoming webinars and events
Be the first to receive brand new case studies, videos and updates
Opt-in in is required in order to receive the link to download the resource. You will receive an email with a link to download your requested item after form submission.