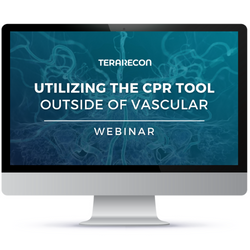 Whether you're new to Intuition, a veteran user who wants to see if there are other ways to optimize usage of the tools, or researching solutions, this webinar is for you. The systems you work in daily are highly complex and evolve continuously to help make your workflows more efficient. In turn, the training you originally received may have developed a more straightforward approach. This webinar will provide a deeper dive into Intuition's CPR capabilities outside of Vascular Studies.

TeraRecon Key Site Manager, Michael Carson, will show valuable tips & tricks with Intuition CPR tools. These tips will help users expand their knowledge and leverage their skills to achieve desired outcomes in day-to-day practice and more advanced scenarios.

In this webinar, you will learn about:

Utilizing the Auto CPR creation in Ortho exams
Using Manual CPR for Ortho and Spine
Flythrough a Spinal Canal
Utilizing CPR paired with Trachea Segmentation for Airway
Utilizing the Centerline (Auto vs. Manual) to create a Virtual Bronchoscopy
Creating a Panorex
Making Curved Batches using the created Centerlines
Flatten out a Pancreas
And Much More

Opt-in is required in order to watch this webinar.