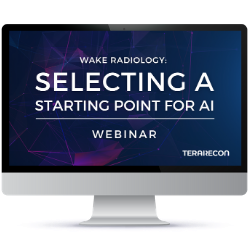 Many hospitals and physician groups are eager to leverage the benefits of AI in their everyday workflow, but with so many options available and clinical stakeholders to please, how does an organization know where or how to begin?

Join Radiologist, Dr. Matthew Hoimes and CIO Matt Dewey of Wake Radiology as they share their successful experience of selecting a clinical problem to solve and realizing quick benefits for both patients and physicians.


Opt-in is required in order to watch this presentation.