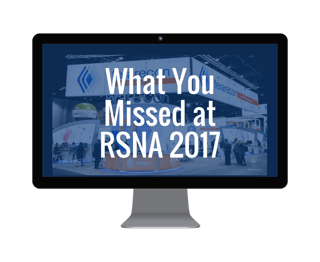 In our community webinar, "What You Missed at RSNA 2017", we recap the features and enhancements from the latest iNtuition release, explore our new Northstar AI Results viewer, and dive into our partnership with EnvoyAI! We also share about the power and performance of VP CUDA and review updates to our 3D Print Pack Portal & HoloPortal.
To watch the webinar recording and be notified of future community webinars, please fill out the following form.
Just a few of the topics covered during the webinar include:
A look at features and enhancements from the latest release of iNtuition Version 4.4.13
Review of updates to the 3D Print Pack Portal and HoloPortal, including our new sited solutions and more affordable subscription models.
An overview of NorthstarTM, the world's first viewer born of pure artificial intelligence DNA.
A look at the impact of the GPU processing power of VP CUDATM
A deep dive into our newly announced partnership with the world's first medical imaging AI marketplace, EnvoyAI.
Opt-in in is required in order to receive the link to watch the webinar. You will receive an email with a link to watch the webinar after form submission.